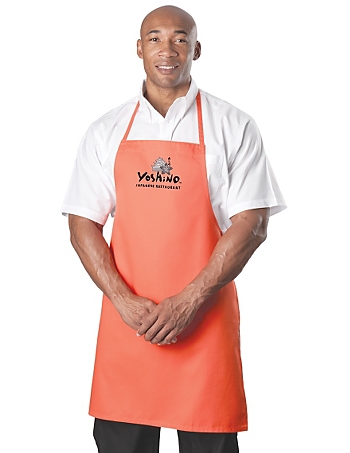 Forbes.com released a recent report about the Top 10 Celebrity Chefs of today, and one inspiring name came up – Nobuyuki Matsuhisa, Robert de Niro's partner in his famed restaurant Nobu.  Nobuyuki placed 4th in the list and was said to be earning $5million a year on his celebrity activities alone.
CNN published an interview with him last 2009, and from the interview, there are a lot to learn:
Knowing his dream and going for it.  Nobu, born in Saitama, Japan, started his dream of becoming a sushi chef when he was 12 years old.  One of his brothers brought him to a sushi restaurant, and Nobu got exceptionally impressed with the experience.  At a time when sushi was not as accessible to everyone as it is now, the feel of the place made a somewhat remarkable impact on the boy.  Just like other kids who dreamed of being soccer players or actors, Nobu decided to become a sushi chef.
After graduating in high school, he moved to Tokyo and worked full-time in a sushi restaurant for seven years.  He worked his way up before he got to wear his own chef's uniform—he started with dishwashing, clearing tables and cleaning the whole restaurant.
Keeping the dream alive. For three years he did these menial jobs, until he got the chance to fill-up a vacant sushi chef position in the restaurant.   As Nobu said, "there were times I wondered when I would be able to move and start making sushi. But whenever I got fed up, I remember why I chose the job in the first place."
Recognizing opportunities and going for it.  At the Tokyo restaurant, he met a Peruvian who offered him a partnership to open a sushi restaurant in Peru.  Seeing the opportunity to go for his dreams, he decided to go to Lima.  He was a working partner in the establishment, owning 49% of the business – but just the same, he continued doing tedious chores for the restaurant.  He opened and cleaned the place, assembled the menus and prepared basic sauces, aside from wearing his chef's apron and preparing the dishes for the restaurant.
Believing in good food.  The restaurant carried out really well, as it gained a loyal following from the Japanese Embassy and many trading firms in the place.  Nobu worked hard to serve good food to his patrons, but his partner wanted to cut food costs by using cheaper ingredients.  Being the idealistic chef that he is, the idea did not appeal to Nobu.  After three years of continuous conflicts, he decided to leave the restaurant.  As he said, "chefs are artists, and I couldn't be happy with my art if I am forced to use cheap ingredients."
Surviving hard times.   Nobu struggled after leaving the restaurant in Lima.  He moved to Buenos Aires, and worked as a sushi chef in a local restaurant.  Going back to being a low-salaried employee became tough for him, and with all his savings gone, he was compelled to move back to Japan.  He first worked in a factory before he donned his chef's hat once again and landed another cooking job in a restaurant.
While in Japan, he met a Japanese actor who offered a partnership for a sushi restaurant that they planned to put up in Anchorage, Alaska.  The dream was alive again.  He moved to Alaska and worked for months trying to establish the restaurant.  It was well accepted in the place when it finally opened, the customers were happy, and they were continually busy. But just a few months after the opening, the place got ravaged by fire.  He didn't have insurance coverage, and he was in debt.  Two weeks after that, he again moved back to Japan. He fell into depression and felt that all his hopes and dreams had gone up in smoke with the restaurant.
Pressing on, and not giving up.  But Nobu knew that he had to give himself another try.  He stayed in Japan only for a week, and flew to Los Angeles to work for a friend who just opened a sushi restaurant with his family.  Nobu was heavily in debt, with nothing left in him, and he had to start below zero.  He was employed in the restaurant for two years, until he obtained his green card.  By that time, his friend felt that he was ready to be on his own.  Nobu felt that he wasn't ready just yet, so he worked at another restaurant for another 6 years.  When he finally had the savings he needed to take the plunge, he did.  In 1987, nine years after the Alaska mishap, the now famous Matsuhisa was born.
Keeping the faith– in his dream and in good food.  He didn't have all that money, but he wanted to have a place he can call his own.  He had to make a loan somewhere to finance Matsuhisa, and had only his wife as his business partner. With Matsuhisa, he finally had his ideal cuisine.  Although profits weren't high because of the finest kinds of fish that he uses for his food, he didn't mind it.  All he wanted was for them to meet their rent, pay the vendors, settle his bills and please his customers with his good food.
And all that paid off.  Matsuhisa Beverly Hills became famous for its traditional Japanese cuisine, is now patronized by famous Hollywood stars, and has branches in Aspen, Athens and Mykonos.  He later met Robert De Niro and they both created the legendary Nobu Restaurants, with branches all over the world. Success, indeed, comes to those who reach out and make things happen.